The 3-day China International Sporting Goods Expo 2020 is in full swing at the Shanghai National Convention and Exhibition Center
With black technology as the research and development core, Fittop shows more sports device at this sports show, continuously tapped the deep needs of different user groups, and launched a full range of sports therapy and sports recovery solutions.
Massage gun series to meet different needs
In this sports expo, Fittop exhibited a series of massage guns, intelligent chip smart massage gun Super-Hit, five black technologies, intelligently distinguish between muscles and bones, and AI voice broadcast and intelligent display, which is more suitable for professional fitness and trendy sports hipster.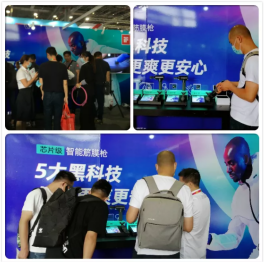 The Super-Hit Mini massage gun recommended by influence is good both in appearance and performance. It has a 12MM deep percussion, a compact body, and is portable. A variety of colors are popular among girls. It can not only help muscle groups relax after exercise, but also help relieve fatigue and pain in work and life.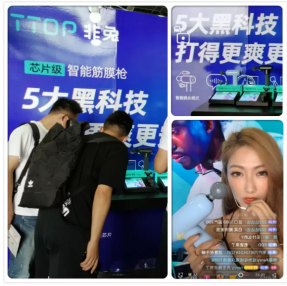 Sports recovery series
In addition to the massage gun, the Fittop sports recovery product line has also been continuously developed and upgraded to meet the in-depth needs of different user groups. Regardless of product material, industrial design and user needs, it has continued high-quality control to fully meet the needs of different groups such as high-intensity training, leisure and relaxation.
Extending from different projects such as aerobic exercise, professional fitness, leisure exercise, etc., we launched a variety of high-profile sports recovery device such as yoga peanut ball, shaping Pilates ring, muscle relaxation massage stick, electric yoga massage ball, muscle massage roller shaft, electric foam roller, etc. Trendy series massage products provide you with scientific and healthy sports recovery equipment.