Super Hit Master
—
· SuperHit Intelligent Control Chip
· Intelligent muscle and bone recognition for bones protection
· Auto Adaptive Percussion Modes Switching
· Intelligent Interface Display
· Intelligent Voice Broadcast
· Intelligent Idling System For Power Saving
· Golden Ratio Ergonomic Design
. Noiseless Technology
· Equipped With Five Replaceable Massage
Heads For Different Massage Areas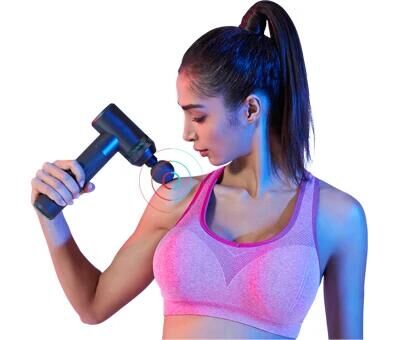 Black tech:Intelligent muscle
and bone recognition
—
Intelligent muscle and bone recognition for better body protection
Once the bone is accidentally injured, the system will immediately
reduce frequency and power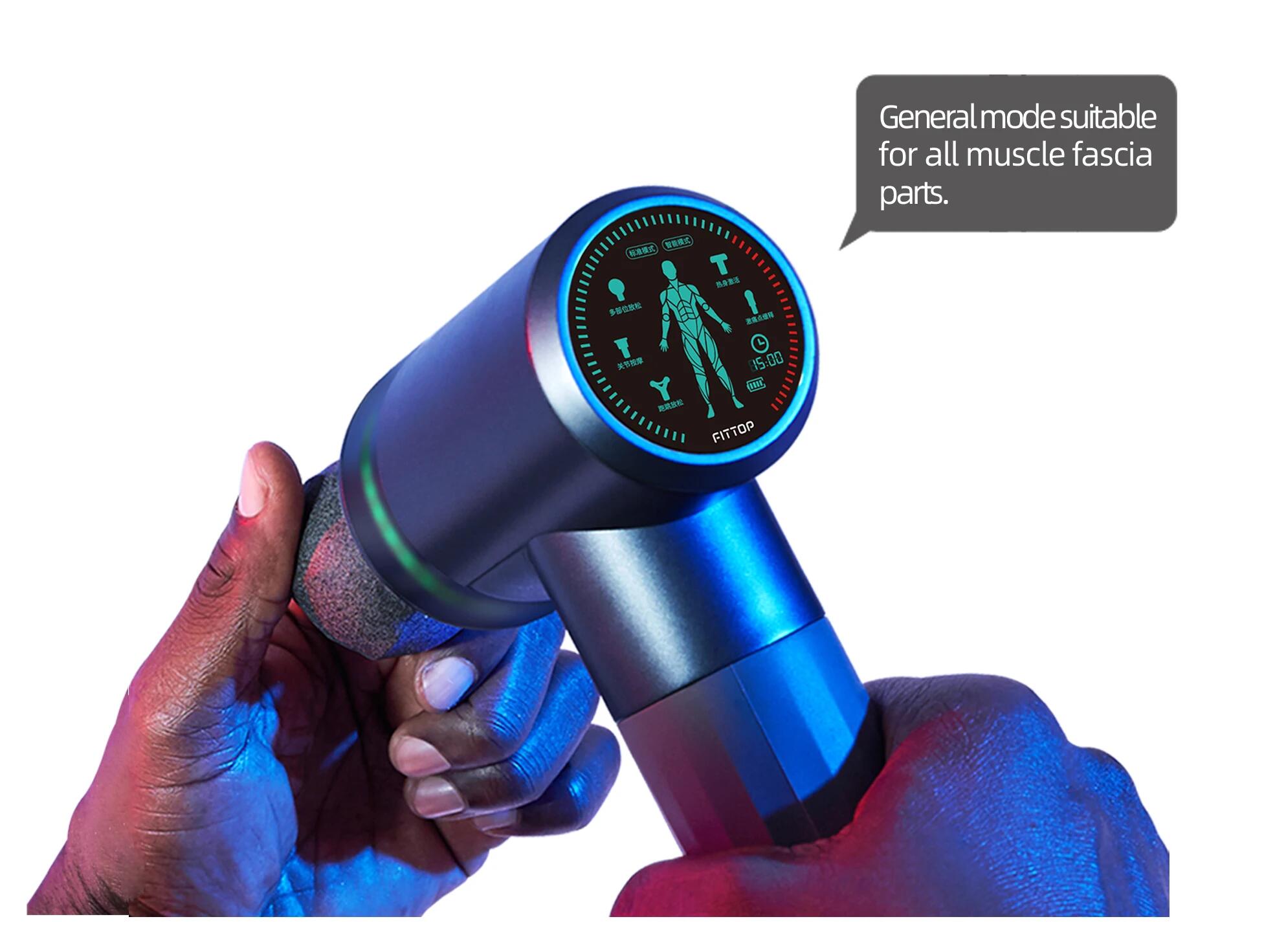 Black tech:Intelligent voice broadcast
—
Voice broadcast for percussion mode and muscle areas once inserting massage head

Black tech:Intelligent head-changing detection
—
Automatically configure the massage head
corresponding to the percussion mode, intensity, amplitude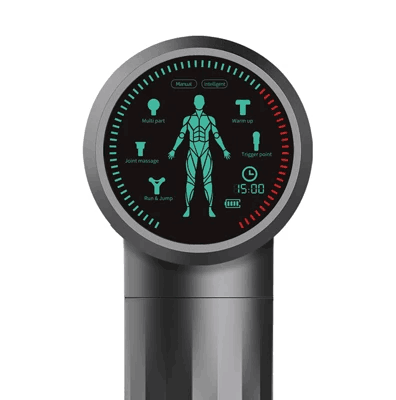 Black tech: Intelligent interface display
—
As brilliant as human brain to guide users Percussion modes, massage head icons, massage areas, time countdown, battery reminder all clear at a glance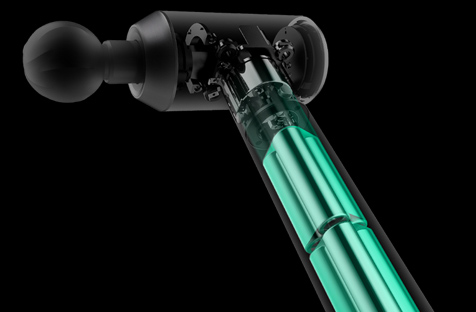 Black teck Intelligent idling system for power saving
—
When massager gun hovering in the air or staying away from the body, it will automatically swich to idling or non-operating mode
Ingenuity Brushless mo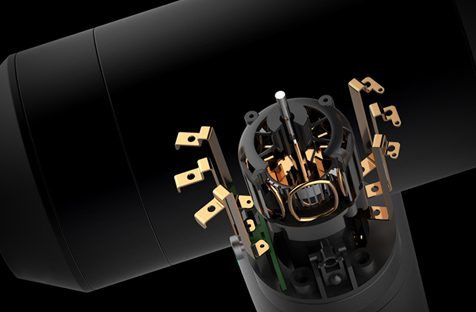 tor
—
High torque brushless motor with starting power
Powerful percussion to the deep fascia Pleasurable and Powerful
Ingenuity Aircraft-grade material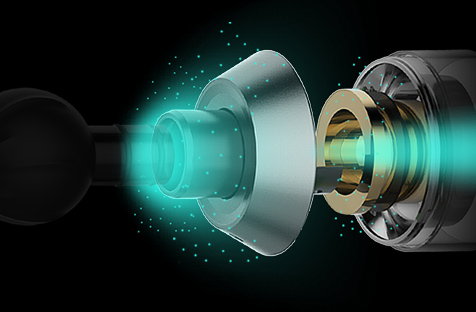 —
More resistant to high temperature, wear and damage, and deformation
Ingenuity Fo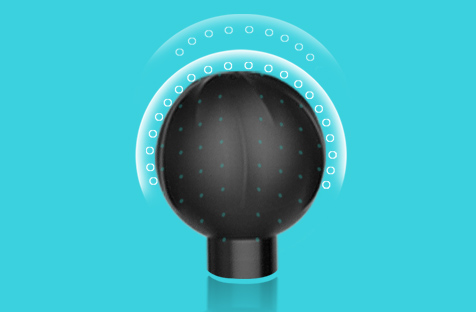 od grade flexible silicone massager head
—
Skin-friendly touch offers more elastic and comfortable percussion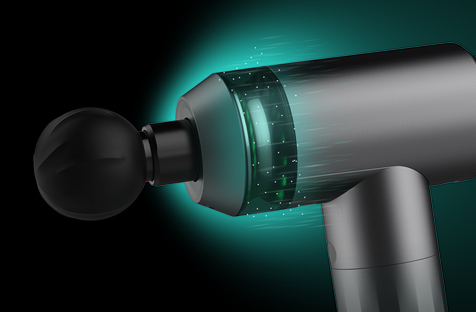 Ingenuity Black clear window with cool light finishing
—
Hot-blood ritual, bring more passionate atmosphere When the power engine start with mighty, You would instantly feel it explode into driving energy
Ingenuity Silicone slip-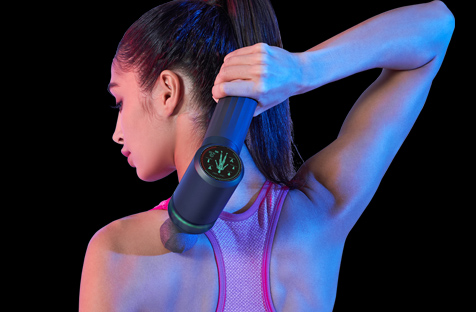 resistant handle
—
Adopting soft and slip-resistant silicone handle for more stable and comfortable griping.
Relax your muscle anytime, anywhere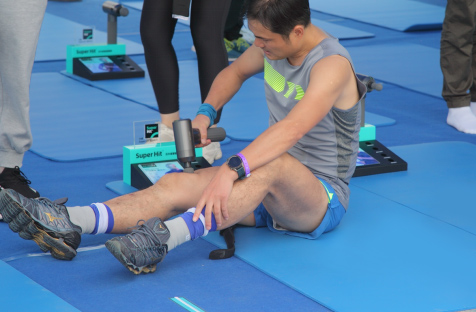 Playground
Relaxing after basketball,running and boxing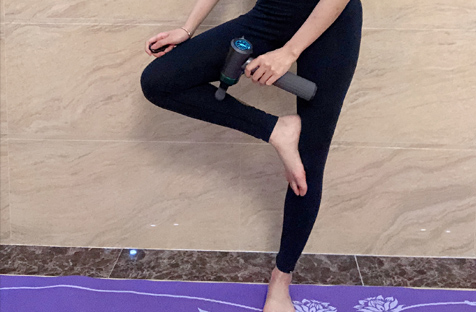 Home
Exercising at home when you feel tired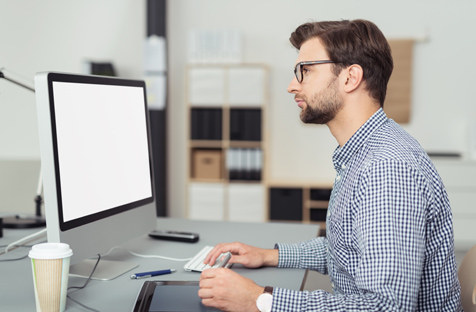 Office
After overtime working ,meeting and hard working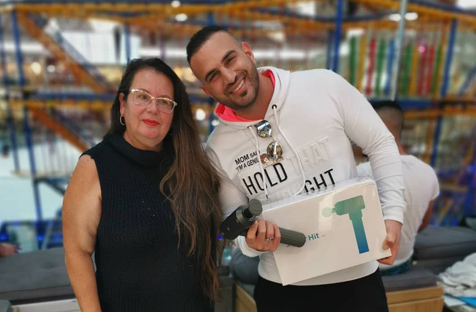 Its really awesome gun. It works perfect and open up your muscles.
Gets in to those deep spots you can't get to by yourself, no need read instructions, cool!
so easy to use! The idling system really helps saving power!
- K. Robbins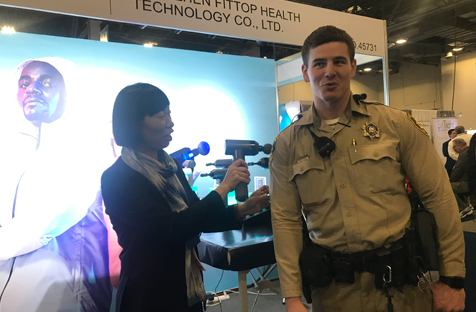 I have had this massage gun for about a week and I am already loving it.
First up, it is very well packed in a carry case.
I have used it everyday last week after gym/HIIT sessions
and feel it has helped shortened my recovery time by
improving blood flow and relieving soreness that comes with intense workouts.
- Louis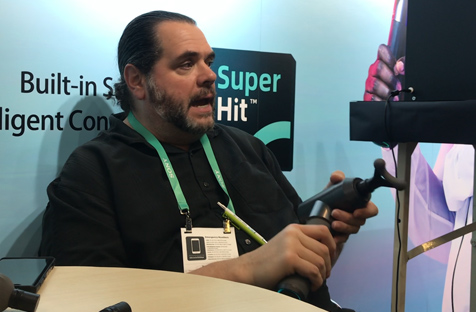 Received goods as described, quiet, quick and easy delivery... very happy with it!
- Sharanjit S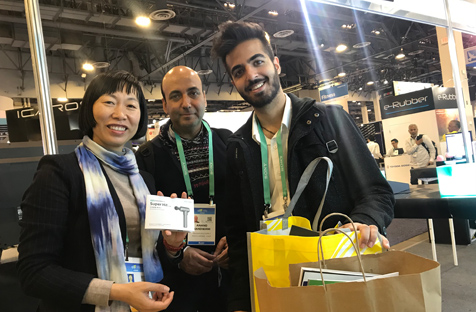 Great massage gun. Good speed options, quiet, battery lasts very long time.
It is much better than one a friend bought for me.
- Patrick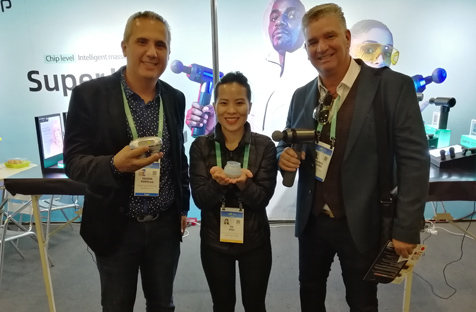 Really like how easy it is to use. Carry case is really handy, especially for travel.
Can apply serious pressure for more intense massage without it stopping or jamming.
The gun is very powerful. I've used this gun every day since I've got it.
I got it mostly for recovery and it has made a huge difference there.
- Moloney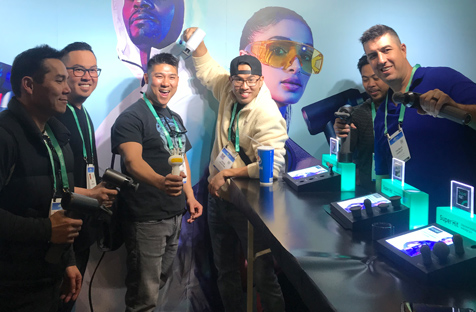 The gun is very easy to use and the control panel at the rear is very self explanatory
and doesn't require extensive reading of any device manual,
you just need to power it on and it run different speed when you change the massage heads.
- Nigel Alston